Semantic Image Segmentation
By combining annotation and pixel-level image segmentation, semantic segmentation or semantic analysis is achieved. This support is used for the datasets of autonomous vehicles, drones, and robots. Image segmentation is a computerized technique for breaking an image up into a variety of segments made up of various pixel types. It is used in advanced image processing and PC vision. The division's goal is to rearrange and transform a picture's representation into something more significant and easy to research.
It is frequently used to locate objects and boundaries within pictures. Image segmentation is, to put it even more simply, the process of assigning a symbol to each pixel in an image to the extent that pixels with the same name share particular characteristics. Do you need extremely precise data for your machine-learning models? AskDataEntry provides seamless image segmentation services through our international team of highly skilled annotators.
AskDataEntry offers semantic image segmentation services, so you can get the pixels of an image linked using those. With the goal of classifying images, our agents annotate data at the pixel level. When you outsource the service and hire our annotators to provide semantic image segmentation services, they will precisely label the pixel data to support the modeling of technologies like autonomous driving that depend on the clearest possible visual perception.
The high volume of images that need to be handled by our annotators for computer vision and deep learning models is no problem for them. We guarantee thorough labeling and excellent QA at every step. We have annotators who are proficient in the double-pass annotation technique to guarantee accurate class-based labeling. Working with the best provider of semantic image segmentation services, such as ours, has its advantages, including best-in-class rates and labeling that is dependable and accurate.
Our Semantic Image Segmentation Services
AskDataEntry has more than nine years of experience as a trusted name in semantic image segmentation services. If you outsource the service to us, you will get to know that our semantic image segmentation experts with decades of combined experience make up our team. They increase productivity and efficiency by using automated tools, which won't break the bank. Our offerings consist of –
Class Assignment to Evey Single Pixel
The localization of images with dense predictions is made possible by semantic segmentation, which enables image classification with pixel-by-pixel annotation of objects that computer vision generates. In order to train perception models on objects in the natural environment, semantic segmentation combines multiple objects of the same class into a single entity.
Precise Autonomous Vehicles Driving
With more precise pixels and the ability to recognize various objects on the road, semantic image segmentation aids self-driving technology. Given that it can deliver more precise information about on-road objects and traffic noise, it is helpful in providing crucial information to ensure the safety of autonomous vehicles.
Accurate Agriculture and Geo Sensing
Image segmentation deep learning is made possible by monitoring changes in the land's cover, such as urbanization and deforestation, using satellite images and drone recordings that aid in the collection of precise data on these regions. It offers a cutting-edge imaging technique for agriculture that minimizes the need for manual monitoring of such vast fields by humans.
Datasets for Panoptic Segmentation in AI
A panoptic segmentation technique is advantageous for computer vision. In essence, it combines semantic segmentation and instance segmentation, two distinct techniques for segmenting images. A semantic label and an instance ID are assigned to each pixel in a picture during panoptic segmentation. Instance IDs are used to identify individual instances, and pixels with the same label belong to the same semantic class. Since each pixel label in panoptic segmentation is distinct, there are never any overlapping pixels. Therefore, compared to semantic segmentation labels, a panoptic segmentation label offers more context and detail.
Medical Image Semantic Segmentation
Numerous medical images are created every day in the era of digital medicine. To help doctors in different specialties, the medical industry needs intelligent tools. A pixel-level classification describes the process of segmenting medical images semantically. Tumors, abscesses, and other anomalies are found in MRI images using image segmentation. The diagnostic procedures performed by radiologists can be finished in a lot less time when done in this way.
Related Semantic Image Segmentation Services We Offer
When it comes to developing neural network training datasets for image processing systems and NLP solutions, as well as collecting and developing such datasets, we assist clients with all of their semantic segmentation needs. Our mission is to enhance and annotate data accurately and securely, enabling your data projects to succeed. When clients outsource the service to us, our team collaborates with the client to establish the client's quality and throughput standards and develops tailored procedures to meet the client's image analysis requirements.
Computer vision models can be trained by using semantic segmentation, which assigns labels to each pixel in an image using raw data like 2D images as input. There are many applications for semantic segmentation, including environmental insights into cutting-edge mechanics and vehicles. Semantic segmentation aims to distinguish between each pixel in an image and give it a class symbol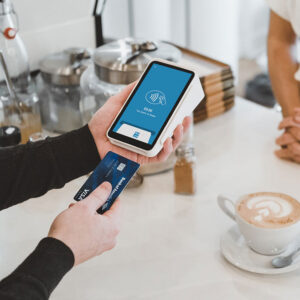 The process of instance segmentation involves locating and describing each distinct object of interest visible in an image. By designating a large number of items belonging to the same class as independent instances within the same class, instance segmentation aids in the training of machine learning models at the instance level. It is a crucial part of image segmentation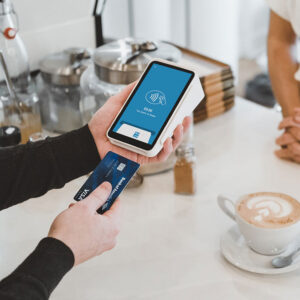 By combining exemplar and semantic segmentation, panoptic segmentation can recognize patterns in images and locate pixels that are members of a class and their exemplars. Although it takes the longest to complete, panoptic segmentation is arguably one of the most effective image segmentation techniques. AskDataEntry provides high-quality, extensively annotated images
Why is AskDataEntry Your Best Choice for Image Segmentation Services?
We have received inquiries for semantic image segmentation consultations because we are a premier provider of semantic image segmentation services. With the help of our semantic image segmentation, you can move from R&D prototypes that are still under development to working, production-ready solutions. We are aware of how dynamic your data training process is, and we work hard to be flexible and responsive to your requirements. Below you can find more reasons to outsource this service to us-
Quality with Precision — By providing excellent segmentation through numerous steps of an audit and labeled data review, you can receive best-in-class quality services with the highest accuracy level.
Safety and Privacy — We employ certified personnel from around the world who are sworn to strict NDAs. We perform in monitored facilities for high-security work with strict security protocols.
Completely Scalable Workforce — Utilize a workforce with advanced degrees to segment data in accordance with requests for a scalable solution to address specific client needs.
Efficacious Pricing — When image segmentation is outsourced, clients have access to affordable annotation services that increase efficiency while lowering project costs.
ISO Certified Service Provider — With nine years of experience working on semantic image segmentation projects, we are an ISO 9001:2015 certified provider of the service.
All-Round Support — Your preferred method of communication with us is available. Our representatives are always available to help you via phone, web chat, or email.
Semantic Image Segmentation Process Flow of AskDataEntry
As a leading provider of semantic image segmentation acquisition services, we support small, medium, and large technology companies in utilizing technology and developing cutting-edge solutions. You can save time and effort by hiring a company to provide semantic image segmentation services because our annotators will handle the problem for you. Here is how our process works –
What Solutions do We Offer to Our Cherished Clients?
Frequently Asked Questions (FAQ)
Start the Process Now!
AskDataEntry is one of the leading businesses in India that provides semantic image segmentation services.
At AskDataEntry, we collaborate with a talented group of semantic image segmentation specialists who have the necessary training and technical expertise to make automated semantic image segmentation successful.